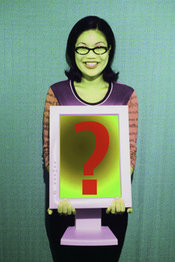 WAITLIST ONLY-Tips & Tricks for Beginner Computer Users
Sayreville Public Library
Wednesday, Jan. 30, 6:00PM-8:00PM

or call 732-727-0212.
We are happy to offer this brand new course that will shed light on some computer basics such as: How do I copy and paste? What is software? What is hardware? How do I use folders? How do I navigate through my computer's files and folders? How do I email pictures to my friends and family? And many other topics not covered in our beginners classes!
First preference goes to Sayreville patrons who have not taken this class before. You must know how to use the mouse already to take this class.
For more information or to register, email Alaina at alainad@lmxac.org, or call her at 732- 727-0212 ext. 25. Adults only, please.