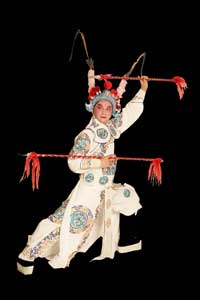 Chinese Heritage Festival
Sayreville Public Library
Saturday, Apr. 27, 12:30 PM

or call 732-727-0212.
The Nai-Ni Chen Dance Company will present a multi-cultural, interactive dance program, with dazzling costumes and fantastic props. They will take the audience from the ribbon dance originated in the Han Dynasty to the contemporary and elegant Celestial Lake dance created by Nai-Ni Chen. Detailed narration on the background of each dance enhances the experience.
Please note: This program will be held at the Sayreville Senior Center,
423 Main St. , Sayreville. Please register online.