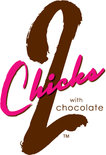 Adult Summer Reading Kickoff Party!
Sayreville Public Library
Saturday, Jun. 15, 12:00PM-2:00PM

or call 732-727-0212.
How sweet it is that the summer is finally here---literally! The Adult Summer Reading Event will be kicked off this year with a chocolate event that is not to be missed! 2 Chicks with Chocolate will be in to talk about the "rich" history of chocolate and the chocolate making process, and best of all, provide attendees with a blind tasting of chocolate from around the world! Guests will experience the decadent flavors of several caramel and ganache fillings that will simply melt in their mouths! The 2 Chicks with Chocolate experts will conclude by teaching guests the art of chocolatiering by showing guests how to roll their own truffles that they can take home! If you love what you taste, feel free to visit the chocolate table afterwards where you can purchase the 2 Chick with Chocolate goodies with 10% of the proceeds going right to the Sayreville Library!
Attendees will automatically be signed up for the Sayreville Library's Adult Summer Reading Club and receive the Summer Reading Starter kit. This low-maintenance reading club allows participants to read as much or as little as they want to, and pick what they want to read! Simply write a review for each book that you do read, and submit each review to be entered into our weekly prize drawings. Each review written counts as one entry, so the more you read and review, the more chances you have to win! Reviews can be submitted between June 17 and August 16.
This is an event that has very limited space, so sign up early and reserve your spot! Registration starts May 15. Adult, Sayreville Library cardholders only! For more information or to register, contact Alaina at 732-727-0212 ex. 25 or email her at alainad@lmxac.org. Guests may also register online.