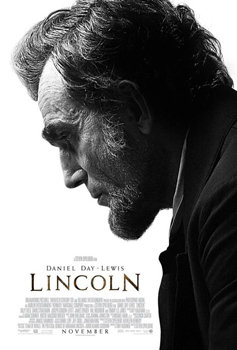 Movie Matinee-Lincoln
Sayreville Public Library
Friday, May 31, 2:00PM-4:00PM

or call 732-727-0212.
Join us for our monthly movie matinees to enjoy popular movie hits on our new 84" x 84" screen and fresh popcorn from our popcorn machine! Watch a movie and meet fellow movie enthusiasts! Today, we will be showing Lincoln! This Academy Award winning film stars: Daniel Day-Lewis, Sally Field, Joseph Gordon-Levitt
Synopsis: A revealing drama that focuses on the 16th president's tumultuous final months in office. In a nation divided by war and the strong winds of change, Lincoln pursues a course of action designed to end the war, unite the country, and abolish slavery. With the moral courage and fierce determination to succeed, his choices during this critical moment will change the fate of generations to come.
"****" -- Roger Ebert
"A masterpiece." -- A. O. Scott
"A great American movie." -- Rolling Stone
Adults only, please. Rated PG-13. 150 minutes. Contact Alaina by phone at 732-727-0212 ex. 25 or email alainad@lmxac.org to register, or register online!
Thank you to the Friends of the Library for making the Movie Matinees of 2013 possible!