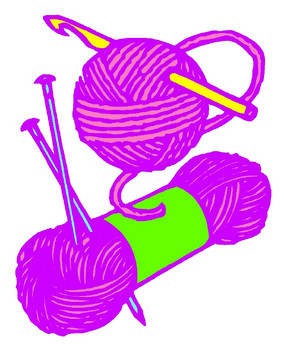 Stitchers & Knitters Anonymous Craft Club
Sayreville Public Library
Thursday, 6/13, 7/11, 8/8, 9/12, 10/10, 11/14, & 12/12 from 6:30PM-8:00PM
Looking to share your passion for knitting and crocheting & meet a few new crafting buddies? Enjoy this opportunity to pick up a few new tips from fellow craft addicts at this NEW, low-key club for folks who know the basics, but want to take their addiction to a whole new level! Bring your supplies and your current craft project and let the fun begin!

This group is open to all residents, but adults only please. We will be meeting the 2nd Thursday of every month at 6:30PM. No registration required. We hope to see you there!

For more information, contact Alaina at 732-727-0212 ex. 25, or email her at alainad@lmxac.org.