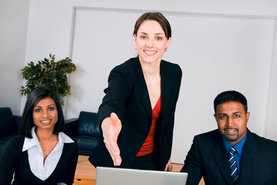 Job Search & Networking Techniques
Sayreville Public Library
Tuesday, Nov. 5, 6:30PM-8:00PM

or call 732-727-0212.
Job searching and résumé expert Dr. Colleen Georges will share her tips for successfully searching for a job in this tough job market. For more information or to register, contact Alaina at 732-727-0212 ex.25 or email her at alainad@lmxac.org. You may also register online!

About Dr. Colleen Georges: Dr. Colleen Georges has been serving as a counselor and coach for 15 years, helping to guide individuals through self-discovery, and personal and career goal achievement. Today, she owns Colleen's Career Creations and Life Coaching with Colleen, where she facilitates personal and professional development workshops, provides career and life coaching services, and writes résumés for clients across the professional spectrum. Dr. Georges is also a faculty member at Rutgers University, where she teaches graduate-level counseling and undergraduate women's leadership courses. She received her Doctorate in Counseling Psychology from Rutgers University, is a NJ Licensed Professional Counselor, and holds over a dozen certifications in positive psychology, positive parenting, life and career coaching, résumé writing, and job search. Her publications include co-authorship in Contagious Optimism: Uplifting Stories & Motivational Advice for Positive Forward Thinking and 101 Great Ways to Enhance Your Career, and work featured in the Gallery of Best Resumes, 5th Edition. Dr. Georges has been interviewed for and quoted in key online and print media including Forbes.com and The Trenton Times.